#96. The travel and tourism industry is one of America's largest service exports with $93 billion spent by international visitors in the U.S. and $89 billion spent outside the U.S. by domestic travelers creates $4 billion in balance of trade surplus for the U.S.


Doing Good for Others Is Good for You
Did you know that the social purpose of credit unions is "people helping people" and that credit union employees are often involved in charitable work in their local communities? Volunteer work can have a life-changing impact. Not only does it make a difference for people and organizations in need, it provides real benefits for the volunteer as well.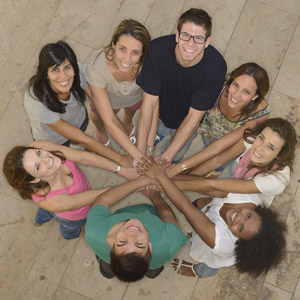 As a high school student, you may know that community service is often a requirement for graduation. College admissions boards want students who not only have good grades, but also show they're committed to activities outside the classroom. This summer is a good time to demonstrate that you're a well-rounded student with the passion and motivation colleges are looking for.
Volunteering can expand your social network and help foster friendships and meaningful relationships with people you might not otherwise get to meet in your daily life. It's also a great way to build your resume and skill sets.
So, if you do decide to devote some of your vacation time to volunteering, what opportunities are out there? Well, most communities have a number of nonprofit organizations that accept teens under 18, such as animal shelters, state parks, hospitals, food banks and schools.
To find the right fit for you, ask yourself a few questions: What do you like to do? What do you care about? What are you good at? And what would you like to learn?
After you've answered these questions, see if your community has a volunteer center that lists volunteer opportunities. Check with your school, sport team or another organization you're involved with and find out if they have a volunteer project that links up with your interests.
Once you begin giving back to your community, you'll be surprised at how much you get back in return.